Trerè is a winery located on the beautiful hills of Faenza. Fifty years of history and great passion for the vine today allow us to bottle our wines and export them around the world, but the love for our land and our origins are not in the least changed: we are modern wine company, which constantly pursues the quality, a quality that we have made available even to those who require the genuine taste wine in bulk.
Presso l'azienda vinicola Trerè, oltre a tutte le bottiglie disponibili sia sul nostro e-shop che nel nostro negozio fisico interno all'azienda vinicola, è infatti possibile acquistare alla mescita i nostri vini, gli stessi grandi vini che imbottigliati viaggiano in tutto il mondo tenendo alto il nome della Romagna tutta e del Sangiovese di Romagna  in particolare. Questo perché ci teniamo a dare a tutti in nostri clienti il massimo della qualità, quando si parla di vini, ma non solo: l'azienda vinicola Trerè, infatti, produce e commercializza anche un'ottima grappa di Albana, grande uva romagnola conosciuta in tutto il mondo, un olio extravergine di oliva e un nocino che nascono direttamente dalla piante dei nostri amati poderi Saccona e Ca' Lunga.
Un tempo in Romagna era diffuso un sistema di impianto vitivinicolo che prediligeva la quantità, per cui i ceppi per ettaro erano un massimo di 2000; ora i nostri nuovi impianti sono improntati alla scelta di 4000 piante per ettaro e al sistema di allevamento a "cordone speronato" questo per far produrre alla pianta pochi grappoli aumentando in questo modo la concentrazione sia degli zuccheri che delle sostanza coloranti per ottenere un vino organoletticamente più intenso nei profumi e nel gusto e di maggiore serbevolezza più adatto quindi anche all'invecchiamento.
Il nostro vino più conosciuto è il Sangiovese di Romagna, l'unico vitigno internazionale di origine italiana che oltre ad essere alla base di molti vini in Italia (anche se noi Romagnoli ne rivendichiamo la primogenitura) ha varcato l'Oceano arrivando in California, Argentina, Cile, Sudafrica, Australia e Nuova Zelanda. Un vitigno che racchiude ad un tempo due anime: da un lato la tipicità, l'espressione del territorio, in particolare la Romagna dove affonda le radici, dall'altro l'internazionalità, una qualità innegabile e, non ultimo, un nome accattivante.
Le prime notizie del Sangiovese risalgono al '600; si narra che durante un banchetto tenuto nel Monastero dei Frati Cappuccini in Santarcangelo di Romagna, alla presenza di Papa Leone XII ed illustri ospiti, fu servito questo vino prodotto dagli stessi monaci. Il vino fu molto apprezzato e ne fu chiesto il nome. Un monaco, con prontezza di spirito, disse che il vino si chiamava "Sunguis di Jovis" = Sangue di Giove (Sanjovese). Col passare degli anni, questo vino assunse a simbolo della terra di Romagna, grazie anche ad attenti ed intelligenti produttori. A livello nazionale le uve di Sangiovese da sole o associate ad altre, concorrono alla produzione di vini famosi quali il Brunello di Montalcino, i vari Chianti, Il Forgiano Rosso, il Rosso Conero e tantissimi altri. Il Sangiovese prodotto nell'area romagnola, negli ultimi dieci anni, ha riscontrato una visibile e costante crescita qualitativa, che nelle punte di eccellenza regge il confronto dei più famosi Sangiovese sopracitati. Si dice che il Sangiovese della Romagna (Sanzve's) contenga il carattere dei romagnoli: franco, esuberante, schietto robusto ed ospitale e nello stesso tempo ruvido, all'esterno, ma sincero e delicato, all'interno. Secondo mio figlio, Massimiliano Fabbri, il Sangiovese rappresenta il sangue della sua gente.
TreRè: The Art of Wine.
.
Ha nomi e volti nuovi il restyling delle etichette dei vini Trerè. Colori e tratti sono decisi, forti, iconografici e immediati. Per dare un impatto materico che ha lo scopo di riconoscere al vino il valore di essere esso stesso il frutto di un'arte. Un'arte che arriva dalla terra e passa attraverso il lavoro sapiente e appassionato di chi questo vino lo produce: una famiglia faentina che da tre generazioni porta avanti una ricerca mirata all'eccellenza della produzione artigianale. Da qui la scelta di uno stile distintivo e riconoscibile, che parla immediatamente di arte, e quindi anche di arte del vino. Per farlo con efficacia, ed aprire la strada all'immedesimazione, la tradizione viene illustrata con l'evidenza della semplicità: le radici restano, i codici cambiano. Attraverso un restyling mirato ad esaltare anche la passione e il gusto di piacere per ciò che si è, mentre si parla di creatività artigianale anche ad un pubblico giovane e di neofiti. Le nuove etichette portano nomi romagnoli che fanno eco ad una tradizione consolidata, risuonando in un contesto visivo dove la spiazzante immediatezza del tratto ne aumenta riconoscibilità e carattere. A tutto vantaggio di una visibilità d'impatto, più forte e distintiva. Il tratto schietto è il modo più autentico di raccontare una passione diventata arte.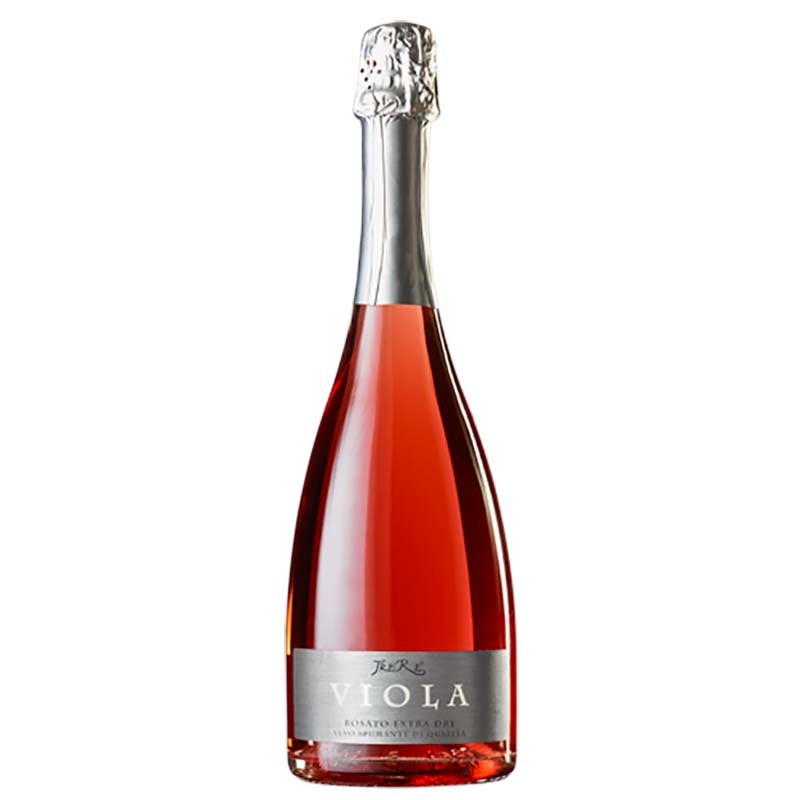 Sparkling wine Extra Dry
Obtained from sparkling wine with the Charmat method of Uva Longanesi. Sparkling wine of pale pink color and the fresh fruit aroma with notes of berries, fragrant and lively. The palate is velvety, balanced and fresh .. Perfect as an aperitif or with shellfish and with the legendary piadina.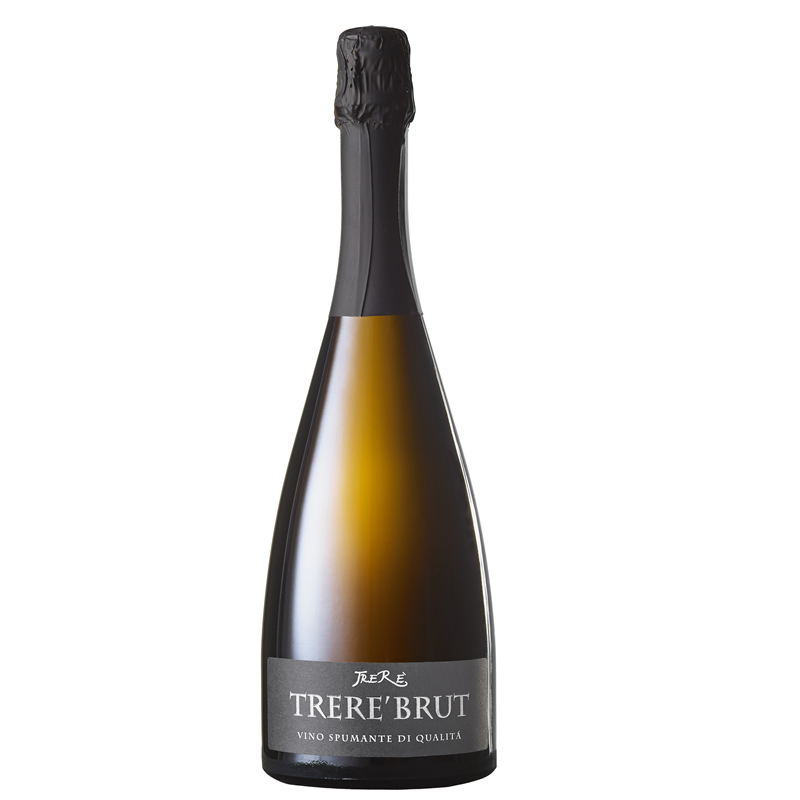 Sparkling wine Brut
Obtained with the Charmat method from Chardonnay and Famous. Pale yellow color, scent of apple, pear and citrus. The taste is lively and fresh, ideal with appetizers, seafood and meats.
Chardonnay

80%

Famoso

20%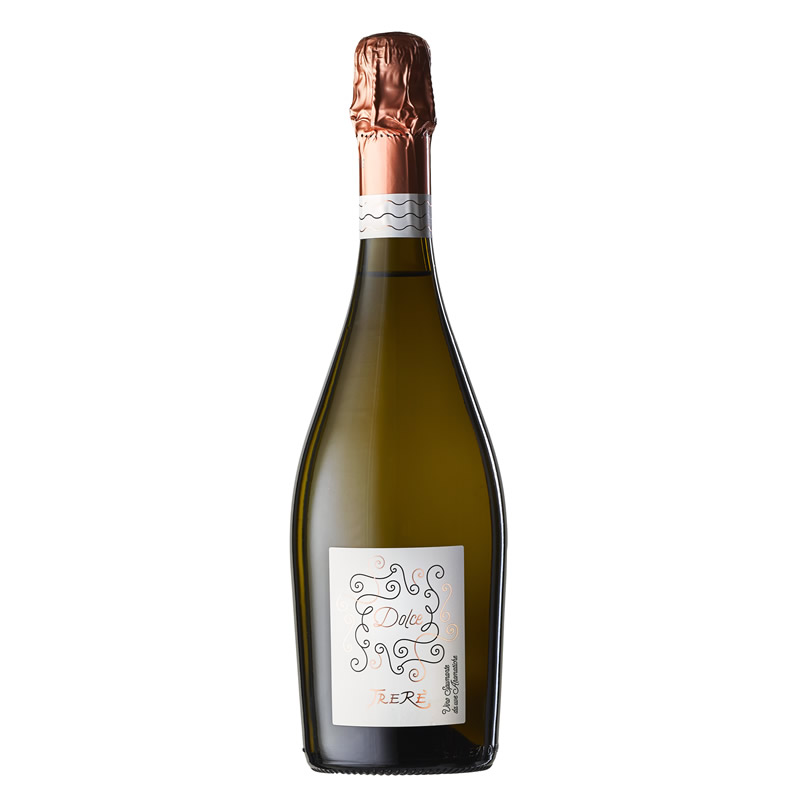 Sparkling sweet wine
Obtained with Malvasia grapes. It has a straw yellow color with amber and smells of jasmine, melon and apricot. The flavor is sweet and smooth, which makes it perfect for the most delicate palates. It is fermented in stainless steel tanks with long Charmat method. It goes well with sweet biscuits and tarts.